Dining Bar Echigo Shinanogawa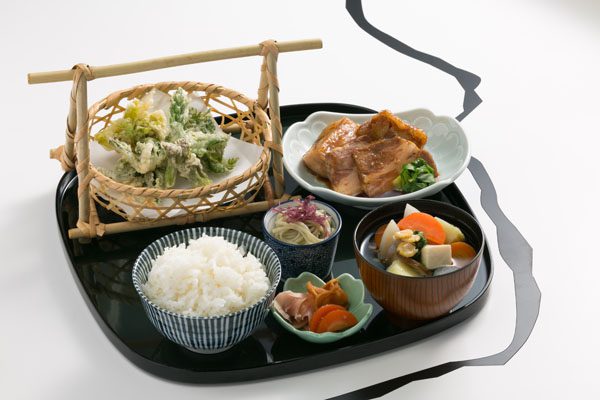 The menu at Dining Bar Echigo-Shinanogawa draws an inspiration from traditional cooking of the region. Under the principle of "grow local, eat local", the restaurant provides opportunities for you to enjoy healthy and hearty cuisine of "one bowl of soup with three different kinds of dishes cooked in five methods with five flavours".
Sweeping bookshelves embracing the entire space and countless circular mobiles hanging from the ceiling rotate gently, recalling the undulating surface of the Shinano river. Each table bears a geometric pattern that joins up to from a graphic evoking the river's flow, combining with the warm lighting to give a relaxing atmosphere.
Using locally grown vegetables as main ingredients, the restaurant serves healthy and hearty cuisine inspired by recipe of traditional cooking in the region served at home by local women for generations.
―
TEL: 025-761-7371